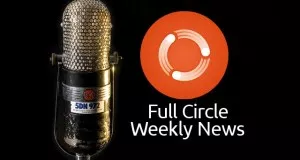 Full Circle Weekly News 22
18 Jun 2016 · 1 minutes
Ubuntu's snap apps are coming to distros everywhere New ubuntuBSD Release Is Coming Soon Black Lab Linux 8.0 "Onyx" Alpha 4 Ready for Testing Android ransomware infects TVs PCLinuxOS Trinity Brings Back Memories for KDE3.
Full Circle Magazine 33
30 Jan 2010 · 1 minutes
This month Command and Conquer. How-To : Program in Python - Part 7, Create A Media Center with a Revo, Ubuntu and Boxee, and The Perfect Server - Part 3. My Story - Ubuntu in Public Education, and Why I Use Linux.