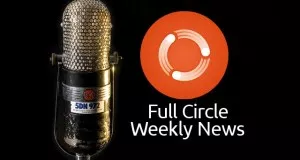 Full Circle Weekly News 259
1 May 2022 · 1 minutes
Release of the GNU Coreutils 9.1 set of core system utilities: LXQt 1.1 User Environment Released: Rsync 3.2.4 Released: Celestial shuns snaps: The SDL developers have canceled the default Wayland switch in the 2.
Full Circle Magazine 101
25 Sep 2015 · 1 minutes
This month Command & Conquer How-To : Install Newer Software Versions, LibreOffice, and Website With Infrastructure Graphics : Inkscape. Chrome Cult Linux Labs: Drupal 7 Ubuntu Phones Ubuntu Games: Retro Games Emulators, and The Talos Principle Plus: News, Arduino, Q&A, Security, and soooo much more.