Full Circle Magazine 139
30 Nov 2018 · 1 minutes
This month Command & Conquer How-To : Portable Apps with AppImage, Freeplane, and Great Cow BASIC Graphics : Inkscape My Opinion: GDPR Pt.1 Book Review: Linux Philosophy for SysAdmins Ubuntu Games: Graveyard Keeper Plus: News, The Daily Waddle [NEW!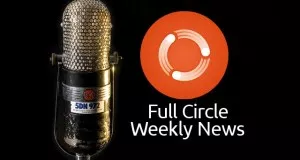 Full Circle Weekly News 18
21 May 2016 · 1 minutes
Google Offers Artificial Intelligence Tool For Free Portable Apps for Ubuntu 16.04 Now Available for Download ZFS for Linux Finally Lands in Debian Arch Linux-Based LinHES 8.4 OS Launches with Kodi, MythTV, and OpenPHT
Full Circle Magazine 59
30 Mar 2012 · 1 minutes
This month Command and Conquer. How-To : Beginning Python - Part 31, LibreOffice - Part 13, Portable Linue, Resizing Your VirtualBox Drive, and Create Your Own Greeting Card. Linux Lab - Foremost for data recovery.