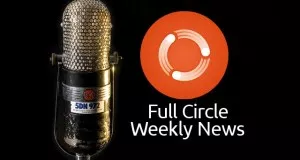 Full Circle Weekly News 264
16 Jul 2022 · 1 minutes
SIMH simulator license dispute: Vulnerability in the Linux perf kernel subsystem: HP has announced a laptop that comes with Pop!_OS: Ubuntu 22.10 will move to audio processing with PipeWire instead of PulseAudio:
Full Circle Magazine 29
26 Sep 2009 · 1 minutes
This month Command and Conquer How-To: Program in Python - Part 3, LAMP Server - Part 2, Virtual Private Networking. My Story - One Man's Journey, and Walk With Ubuntu. Review - Kompozer.