Full Circle Magazine 143
29 Mar 2019 · 1 minutes
This month Command & Conquer How-To : Python, Freeplane, and Darktable Graphics : Inkscape Ubuntu Devices: OTA-8 My Opinion: GDPR Pt3 Linux Loopback: BSD Book Review: Practical Binary Analysis Interview: Simon Quigley (Lubuntu) Ubuntu Games: This Is The Police 2 plus: News, The Daily Waddle, Q&A, and more.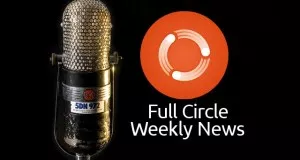 Full Circle Weekly News 124
16 Mar 2019 · 1 minutes
Canonical Preps Emergency Point Releases for Ubuntu 16.04 LTS & Ubuntu 14.04 LTS ONLYOFFICE Announces Blockchain-Based End-to-End Document Encryption KDE Plasma 5.15.2 Desktop Environment Released with 23 Bug Fixes, Update Now
Full Circle Magazine 103
27 Nov 2015 · 1 minutes
This month Command & Conquer How-To : Python in the Real World, LibreOffice, LaTeX and Practice Programming Graphics : Inkscape. Chrome Cult Linux Labs: 3D Printer Building Ubuntu Phones: OTA-8 Plus: Ubuntu Games, News, Arduino, Book Review, Q&A, Security, and soooo much more.