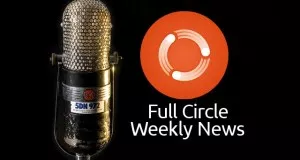 Full Circle Weekly News 42
12 Nov 2016 · 1 minutes
Ubuntu Budgie Is Now an Official Ubuntu Flavor Former Bitcoin Core Developer Joins Linux Foundation Board Orange Pi PC 2 Is A Cheap Quad Core Linux Computer For $20 That Runs Ubuntu
Full Circle Magazine 46
25 Feb 2011 · 1 minutes
This month Command and Conquer. How-To : Program in Python - Part 20, NEW SERIES! LibreOffice - Part 1 and Installing Mythbuntu. Linux Lab - File Formats Part One of Two.
Full Circle Magazine 8
21 Dec 2007 · 1 minutes
This month Mythbuntu - Step-by-step Install How-To : Install Wubi, Get a Christmas Desktop, Multi Boot Linux and Learning Scribus Pt.8. Review of TomBoy. New Column for Ubuntu Women Letters, Q&A, My Desktop, Top 5 and more!