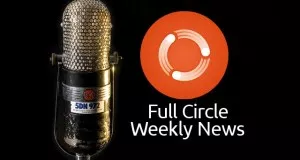 Full Circle Weekly News 257
15 Apr 2022 · 1 minutes
Release of the Lutris 0.5.10 platform Release of Nitrux 2.1 with the NX Desktop Release of xfce4-terminal 1.0.0 qutebrowser 2.5 and Min 1.24 web browsers available(https://github.com/qutebrowser/qutebrowser/releases/tag/v2.5.0) New versions of Claws Mail 3.
Full Circle Magazine 91
28 Nov 2014 · 1 minutes
This month Command & Conquer How-To : Python, LibreOffice, and Managing Multiple Passwords With A Script Graphics : Inkscape. Linux Labs: Compiling a Kernel Pt 4 and Kodi Pt 2 Review: Elementary OS Book Review: Web Development with MongoDB and Node.