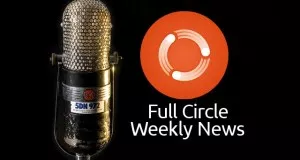 Full Circle Weekly News 265
18 Jul 2022 · 1 minutes
Release of LXLE Focal: OpenMandriva rock n roll: PowerDNS Recursor 4.7.0 Caching DNS Server Released: Release of the NixOS 22.05 distribution using the Nix package manager: Ubuntu 22.10 will replace GEdit with the new GNOME text editor:
Full Circle Magazine 39
30 Jul 2010 · 1 minutes
This month Command and Conquer. How-To : Program in Python - Part 13, Virtualize - Fedora 13, and Understand Virtual Memory. Review - iRobot iPad. Top 5 - Documentation Sites. Plus: MOTU Interview, Ubuntu Games, My Opinion, My Story, and now with all new LoCo and Translation Team interviews!