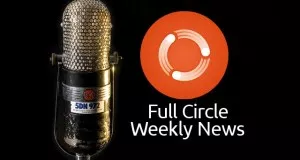 Full Circle Weekly News 70
30 Sep 2017 · 1 minutes
It's Official: Ubuntu 17.10 Is Killing 32-Bit Desktop ISO Richard Stallman says Microsoft's "Love" For Linux Will Hurt Free And Open Source Software The ISS just got its own Linux supercomputer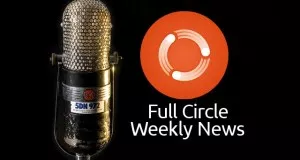 Full Circle Weekly News 00
16 Jan 2016 · 1 minutes
The beta test version. This all began because I (Ronnie) was looking for a news only podcast for FOSS/Linux/Ubuntu, and found nothing. So, like the fool I am, I thought: why not start one!
Full Circle Magazine 20
29 Dec 2008 · 1 minutes
This month Command and Conquer - The Daunting Terminal. How-To : Program in C - Part 4, Web Development - Part 1, Backup & Sync Your Music. My Story - Making Money With FOSS Book Review - Ubuntu Kung Fu My Opinion - Italy Speaks OSS MOTU Interview - Andrea Colangelo Top 5 - Backup Solutions Don't forget to take our reader survey http://url.