Full Circle Magazine 82
28 Feb 2014 · 1 minutes
This month Command & Conquer How-To : Python, LibreOffice, and Connecting iOS Devices Graphics : Blender and Inkscape Review: NOD32 Anti-virus [NEW!] - Security Q&A [NEW!] - What Is: CryptoCurrency Plus: Q&A, Linux Labs, Ask The New Guy, Ubuntu Games, and even some competitions!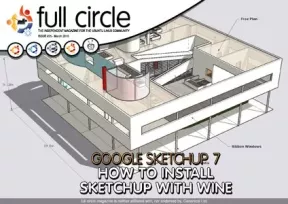 Full Circle Magazine 35
27 Mar 2010 · 1 minutes
This month Command and Conquer. How-To : Program in Python - Part 9, Digitally Retouching a Photo in GIMP - Part 2, and Installing Google SketchUp using Wine. Review - Motorola Milestone/Droid.