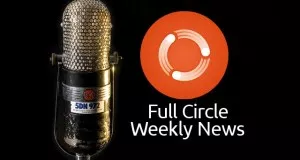 Full Circle Weekly News 311
30 Apr 2023 · 1 minutes
Vulnerability in the Linux 6.2 kernel: Postfix 3.8.0 available: Release of the Deepin 20.9: Release of digiKam 8.0: Release of Vivaldi 6.0: Release of Fedora Linux 38: Tails 5.12:
Full Circle Magazine 77
27 Sep 2013 · 1 minutes
This month Ubuntu News Command & Conquer How-To : Python, LibreOffice, and Lazarus. Graphics : Blender, and Inkscape. Review: Elementary OS Book Review: Instant XBMC Plus: Q&A, Linux Labs, Ask The New Guy, My Story, and soooo much more!