Full Circle Magazine 131
30 Mar 2018 · 1 minutes
This month Command & Conquer How-To : Encryption with Veracrypt, Freeplane, and Great Cow Basic Graphics : Inkscape Everyday Linux My Story My Opinion Review: Linux Lite Plus: News, Q&A, and much more.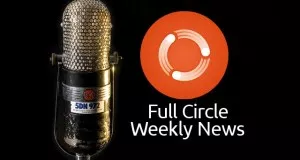 Full Circle Weekly News 23
25 Jun 2016 · 1 minutes
Linux's RPM/deb split could be replaced by Flatpak vs. snap China builds world's fastest supercomputer without U.S. chips - and it runs Linux Google and Udacity launch a new Android programming course for beginners
Full Circle Magazine 12
25 Apr 2008 · 1 minutes
This month Flavor of the Year** - How Ubuntu and Kubuntu have matured in twelve months. How-To - Creating & Distributing Deb files, Ubuntu Disk Usage, Backup with Partimage, Using GIMP Part 1 and Create Your Own Server Part 4 Review of Wiki on a Stick.