Full Circle Magazine 35
27 Mar 2010 · 1 minutes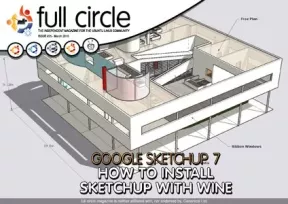 This month
Command and Conquer.
How-To : Program in Python - Part 9, Digitally Retouching a Photo in GIMP - Part 2, and Installing Google SketchUp using Wine.
Review - Motorola Milestone/Droid.
MOTU Interview - Pedro Fragoso.
Top 5 - Android Applications.
Plus : Ubuntu Women, Ubuntu Games, My Opinion, My Story, and all the usual goodness!
Other languages