Full Circle Magazine 25
30 May 2009 · 1 minutes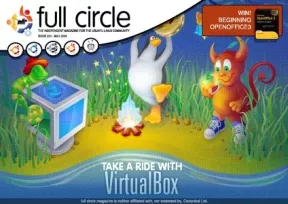 This month, we've got some good stuff for you. Coming your way is all the usual, including
Command and Conquer - Shell History.
How To: Test Drive VirtualBox, Increase Game Speed In X, and Inkscape - Part 2.
My Story - Why I Converted To Linux.
My Opinion - First Experience Of Kubuntu.
Book Review - Beginning OpenOffice 3, one copy up for grabs!
MOTU Interview - Guillaume Martres.
Top 5 - Games You've Never Heard Of.
Plus : all the usual goodness!
Other languages