Full Circle Magazine 189
This month: Command & Conquer How-To : Python, Setup Multiple Hard Drives and Latex Graphics : Inkscape Graphics : FreeCAD [NEW!] Review : Lubuntu 22.10 Review : Zorin OS Pro 16.
Full Circle is a free, independent, monthly magazine dedicated to the Ubuntu family of Linux operating systems. Each month, it contains helpful how-to news and reader submitted stories. There is also the Full Circle Weekly News. A short weekly podcast giving just the news. No chit-chat, no banter, just FOSS/Ubuntu/Linux news.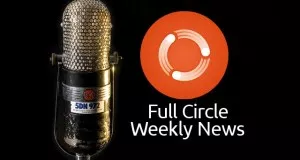 Full Circle Weekly News 299