Full Circle Magazine #63 is available in aisle four
An article by
Ronnie
4 Comments
Full Circle
Issue #63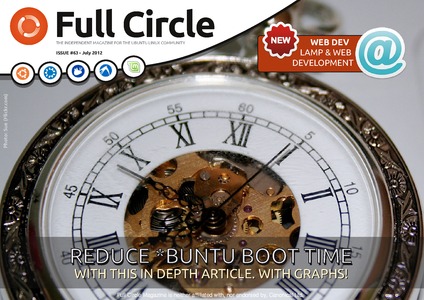 Full Circle – the independent magazine for the Ubuntu Linux community are proud to announce the release of our sixty-third issue.
This month:
* Command and Conquer.
* How-To : Beginning Python – Part 35, LibreOffice Part 16, and Linux Astronomy Part 2.
* Graphics : GIMP Retro Photo, and Inkscape Part 3.
* NEW! Web Dev series
* Linux Lab – Making *buntu 12.04 Boot Faster.
* Review – gPodder.
* Closing Windows – Share Files/Folders.
* Audio Flux – some CC music tracks.
* NEW! Ask The New Guy.
plus: Ubuntu Games, Ubuntu Women, My Desktop, My Opinion, My Story, and much much more!
Get it while it's hot!
http://fullcirclemagazine.org/issue-63/
Google Currents Edition:
http://www.google.com/producer/editions/CAow4cXNAg/full_circle_magazine_63_lite
Related Posts
Read Full Circle at:
You can also read
Full Circle
online at:
http://issuu.com/fullcirclemagazine

You can also read Full Circle online via Google Play/Books
Go on Flattr us
All donations go to buying you folks some awesome competition prizes.
About
Full Circle is a free, independent, monthly magazine dedicated to the Ubuntu family of Linux operating systems. Each month, it contains helpful how-to articles and reader submitted stories.
Full Circle also features a companion podcast, the Full Circle Podcast, which covers the magazine along with other news of interest.